If you're unsure of what you want to do with your career, are looking for a new profession, or need a well-paying job while studying for your degree, consider becoming a security guard. As a security guard, you'll help others feel safe and sharpen your people skills as you interact with a wide variety of individuals.
But how do you become a security guard? What are the requirements for the job? And what steps do you need to take in order to advance in the industry? As one of California's most successful local security companies and guard companies, Creative Security has the answers you need.
What Are the Requirements for Becoming a Security Guard?
In a world where college degrees are the base requirements for many jobs, security guard positions are the exception. While relevant college experience can help you get hired, most security guard companies—Creative Security included—only require a GED. However, there are other requirements for security guards beyond standard education, and these requirements are:
Guard Training and Guard Card
In most states, not just anyone can step off the street and become a security guard. State law often requires that security guards receive a certain amount of security guard training and/or acquire their official "guard card." California, for instance, requires guards to become licensed through The California Bureau of Security & Investigative Services (BSIS).
While there is a cost to acquiring your guard card if you don't have one, Creative Security is proud to offer reimbursement—up to a $150 value—for training expenses for individuals who remain employed and in good standing for six months.
Pass Your Background Check
As a security guard, you must pass your background check as well as a drug test. A background check may involve employment and criminal record. California law also requires you to submit to a fingerprint scan at an authorized DOJ Live Scan location, such as Creative Security.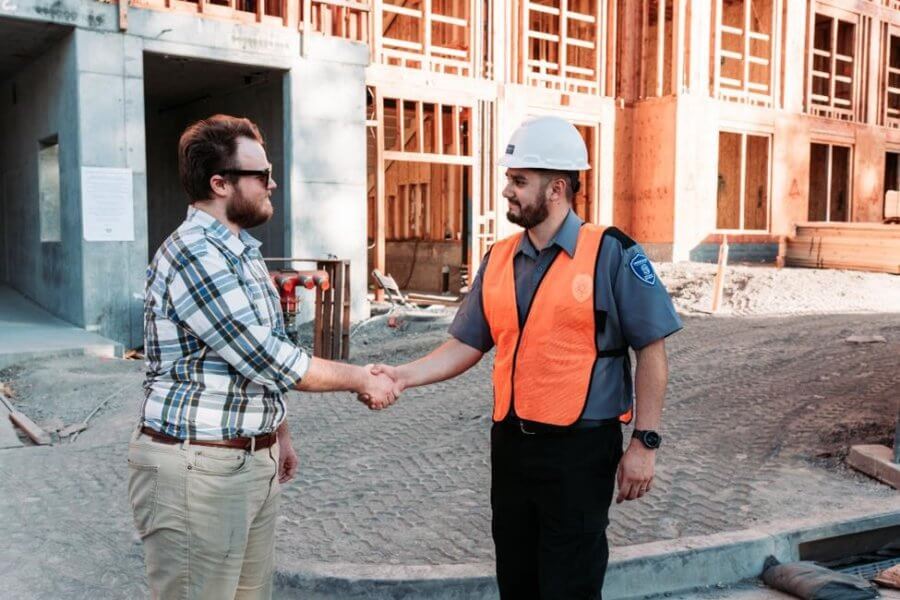 How Much Do Security Guards Make?
For their education and training requirements, security guards make a respectable salary. According to Indeed, the average security guard pay rate in the United States is $13.24 per hour. Salaries can vary by state, and here in California, security guards earn 11% more than the national average.
At Creative Security, our security guard salaries start at $18 per hour with no prior experience and $19 per hour with prior experience. If the position involves driving on the clock, such as for a mobile patrol position, the base pay is $19 per hour regardless of experience.
How Can You Increase Your Earning Potential
Just as with many other jobs, there are ways that you can increase your earning potential as a security guard. With a little dedication and a commitment to learn, you can be compensated at higher rates by Creative Security and other guard companies. The three main ways you can increase your earning potential are:
Specialized training—In addition to the minimum required training, additional training, degrees, and certifications can give you a leg up. These can include everything from self defense certifications to college courses and degrees in relevant topics like criminal justice.
Availability and Flexibility—Many security guard shifts are outside standard business hours, such as night shifts, and are therefore unpopular. As a result, it is sometimes harder to staff some shifts above others, and so flexibility can help you earn more money and become invaluable.
Experience—While there are no shortcuts to experience, it is one of the most reliable ways to increase your earning power as a security guard. The more years of experience you gain, the more you will be able to earn.
How to Get Your California Guard Card and License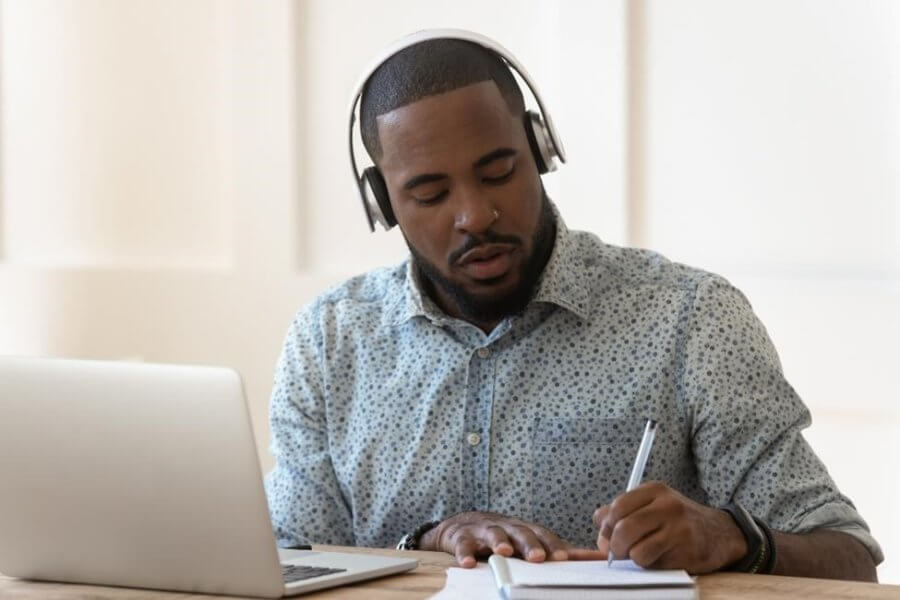 California requires all private security guards to undergo licensing through The California Bureau of Security and Investigative Services (BSIS). The BSIS requires 40 hours of training to become a fully licensed security guard, but not all of it is required at once.
Phase One: 8-Hour Guard Card Course
Also known as the guard card course, this 8-hour training consists of the classes:
Power to Arrest
Weapons of Mass Destruction
This initial 8-hour course can be completed online. Once you have passed the course, the corresponding written exam, your Live Scan fingerprint check, you'll be able to submit your application for the California Security Guard Registration Card—or guard card.
Phase Two: 32-Hour Additional Training
Once you have your guard card in hand, the BSIS requires an additional 32 hours' worth of training to be completed within six months. In addition to elective hours, mandatory courses include:
Public Relations
Observation & Documentation
Communication & Its Significance
Liability & Legal Aspects
These 32 hours of additional training do not have to be completed before you start a job as a security guard, but you can elect to take all 40 hours of required training at once if you prefer.
Notably, the BSIS does not provide training on its own, instead licensing classes through local education agencies, or LEAs—though the BSIS does recommend that LEAs use POST-certified instructors or other trainers from area law enforcement agencies. Creative Security recommends McGrew and Associates for guard training classes.
Become a Security Guard at Creative Security
A career as a security guard is closer and more accessible than you think. Here at Creative Security, we're always hiring committed applicants for our California security guard jobs. Don't have a guard card? That's no problem—we'll help you get one by providing full class and certification reimbursement up to $150 to help you get started on this rewarding career path.
Become a security guard at Creative Security, and be sure to check our available security guard job openings today!